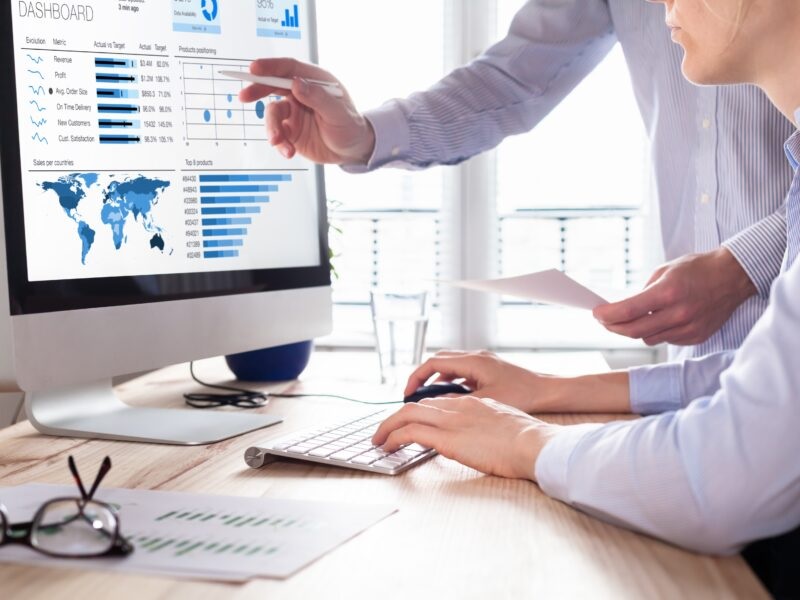 Workforce Australia: The New Employment Service
You may start a new job or finish your study with the aid of Workforce Australia. You'll receive helpful assistance to develop your abilities and confidence. It includes skill development, career counselling, training tailored to a particular vocation, work experience, internships, exercise, or apprenticeships.
Workforce Australia: What Is It?
Workforce Australia is a new initiative that replaces the national jobactive programme and is available to all recipients of income support who are also jobless. In places around the nation, Workforce Australia providers provide several assistance programmes.
A new website has been established to help you find employment and submit your shared duties if you can self-manage your job hunt. You can enquire about joining a Workforce Australia DESE provider if you need further help or prefer in-person assistance.
Workforce Australia Services, the name of this upgraded support, offers individualised guidance from a committed employment specialist. They will meet with you frequently and assist you in becoming job-ready, gaining access to training in relevant skills, and connecting with viable local businesses.
What Employment Resources Does The Workforce Provide You?
Finding work can occasionally seem like a job in and of itself. Workforce Australia providers can assist you in finding and keeping a great job through the new Workforce service.
The mentors will support you every step of the journey, no matter what your situation is. They help you develop a Job Plan matching your talents, interests, and abilities from the beginning. They even continue to help you after you've found a job. They want to help you organise, prepare, save time, and locate a career that complements your skills and interests.
You'll get assistance with:
Update or write a resume.

Make contact with nearby companies that are hiring.

Review your abilities and develop upskilling or career training plans.

Examine job openings and submit applications.

When you begin working, get on-the-job assistance to make things go more smoothly.

Purchase work-related education, permits, attire, gear, and other things
How Can The New Employment Service Assist You In Running A Business?
Ability Options can assist you in hiring the best employees for your company. Consider Workforce Australia as your free, highly-specialised hiring firm motivated by its mission and principles.
Understanding your company and personnel requirements is the first step, after which Workforce Australia can:
Send qualified, interested applicants your way who have undergone screening.

After your new employee begins working and becoming used to their position, offer support.

Give eligible job seekers wage subsidies.

As your dependable employment partner, they can provide guidance and assistance in talent acquisition, retention, and workforce development.
How Can Workforce Australia Improve Employment Results?
The following summarises Workforce Australia's advantages to companies, job seekers, and local communities.
Establishing a strong and competitive workforce
It is no secret that Australia needs to improve its workforce, with many industries experiencing issues with skill shortages and mismatched talents. With the help of workers' upskilling and reskilling, Workforce Australia aims to create a productive and competitive workforce for the future.
The effort will offer Australians the education, training, and tools necessary to find stable and fulfilling work and the skills that businesses and sectors require to prosper.
Giving job seekers more leverage
By establishing a single entry point for various training and employment services, Workforce Australia will help streamline the application process for job seekers. Job searchers may manage their shared commitments flexibly and control using a new points-based activation mechanism.
This strategy will help reduce some red tape, and since all services are available online, job searchers may access them whenever they want. A self-service digital paradigm will empower job searchers by giving them greater control and clarity over their journey and alternatives. Additionally, local service providers will offer specialised assistance to people who want additional help.
All people should have access to employment. An essential step in the right way is to streamline entry points, provide visibility through internet access, and offer in-person help when necessary.
Facilitating company recruiting and workforce planning.
Through a more integrated recruiting service, this new model will also assist firms in locating and securing people with the appropriate credentials and abilities. Employers will have improved access to matching, shortlisting, and dynamic servicing to discover the best applicants. Additionally, they can collaborate with service providers to gain access to specialised services, such as post-placement assistance and financial incentives.
As part of the project, knowledgeable Workforce Specialists will collaborate closely with businesses and industry to provide workable solutions to regional and local labour market issues. And it is a pretty important point. Australia's workforce difficulties must be addressed jointly by the government, employment service providers, and industry.
Why Choose Workforce Australia DESE Services?
Although it is relatively new, they have more than 25 years of experience helping individuals find and keep jobs. To assist more jobless individuals in finding employment, the Australian Government has chosen a variety of Workforce Australia providers.
They have a proven track record of assisting individuals in achieving their goals by helping job seekers in landing positions and securing stable, long-term employment. When you sign up for Workforce Australia services, you will receive a local employment adviser who is familiar with your area's companies, organisations, and career possibilities.
They'll pay attention to you and learn about your difficulties trying to obtain solid work. And they'll support you in finding the right job by guiding you through the job search process and boosting your confidence and enthusiasm. Additionally, a seasoned staff that has ties to local and national companies from more than 500 locations around Australia is there to serve you.
Conclusion
Workforce Australia provides specialised hiring and workforce planning to help businesses and industries. Companies may more easily identify and recruit the appropriate people, with the right skills, at the right time, owing to Workforce Australia online for business.