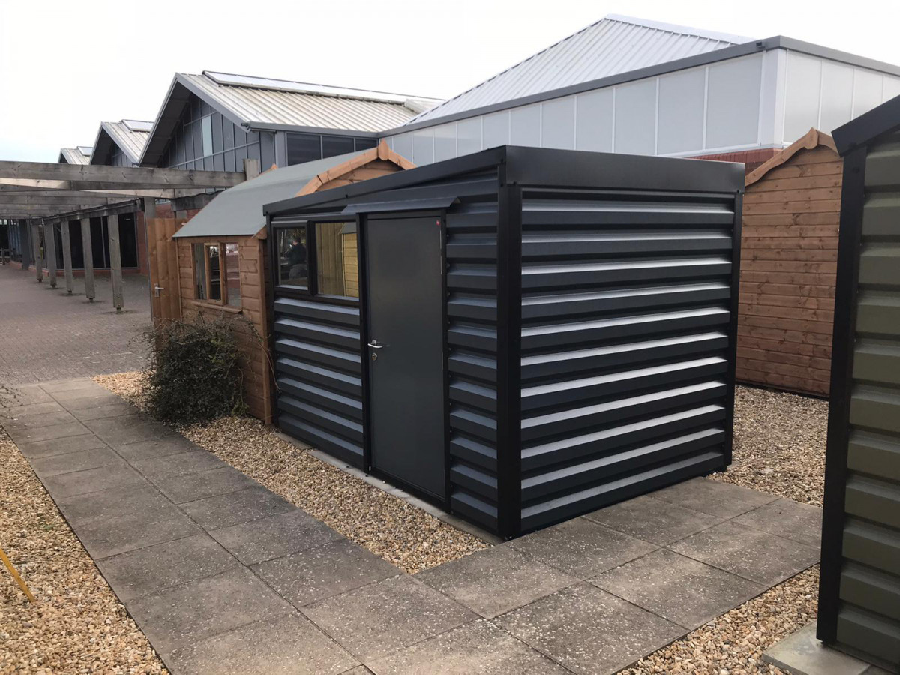 Steel Sheds: What Are Their Benefits In Garden Building?
As garden sheds became more widespread throughout the nation, disputes developed over the optimum design and kind of steel frame shed for the owner. In this competition, steel sheds and wooden sheds triumphed, and they continue to be the most popular options for those wishing to purchase extra storage space for their homes.
In this discussion, we'll go over the key benefits of buying metal sheds. Although there are several possibilities for workshops on the market, you can save time and money by considering the benefits listed below.
Benefits of Steel Sheds You Should Consider
When purchasing a shed, it is essential to choose the appropriate material. Even though many people prefer timber, steel is frequently the best option. These are some of the major benefits of steel sheds.
More Affordable For Those On A Tighter Budget
The fact that steel sheds are less expensive than wooden ones is their most significant benefit. You can often get a more extensive metal storage facility for the same price as a wooden shed.
Outdoor metal units are one of the market's most sought-after garden storage alternatives since the price is a deciding factor in many purchases. They can fit into any garden because of their wide range of sizes and forms.
It's Easier To Carry And Move
Typically, these storage structures are shipped in light-weight packaging, making it simpler to squeeze through a regular door opening. Most providers deliver metal goods flat-packed, making it simple to move them about the home or in small yards.
It implies less worry about the actual building since you can handle relocating a full shed by yourself.
Maintenance-Free
A steel garden shed would often need far less upkeep time and money. The steel is shielded from the environment and kept from rusting by the galvanised coating beneath.
This shielding layer also prevents corrosion from starting and lessens its impact on steel sheds. You may want to repaint these buildings once every five years, but other than that, all they need is the odd hosing down!
Effortless Assembly
Steel storage sheds are significantly more straightforward to install than wooden ones due to their lower weight per box. To put it all together, you don't need to be a builder!
All you have to do to construct your metal shed is adhere to the instruction manual. Usually, everything you need to erect this garden structure is included in the box, so there is no need for further purchases or prep work.
Features a Longer Warranty
Manufacturers and suppliers may offer consumers extremely extended guarantees because of metal's durability. Large metal sheds from well-known manufacturers often come with ten to twenty-year warranties.
Because they know the strength and longevity of metal, they can afford to provide this service. Additionally, you should consider purchasing galvanised steel sheds if you want the most excellent long-term outcomes.
Superior Durability
Steel sheds are surprisingly lightweight yet also highly sturdy. It is indeed one of their main selling features.
Steel offers enduring safety to any construction and is difficult to damage. Due to the robustness that metal may provide, metal reinforcements are often used in the support structure of plastic shelters. Owners of metal sheds may often enjoy their exterior designs for more than ten years.
No Foundation Is Necessary
Steel sheds often don't need foundations. It is significant because laying foundations costs money, takes time, and is labour-intensive.
Professionals are often required to construct foundations. These shelters may be set up wherever there is a flat area. Locate a level area of the ground using a spirit level, then assemble upwards. It is that simple. Some bigger steel sheds could need foundations since they need a solid basis for stability.
Fire Risk-Free
The risk of fire that a garden structure poses to your home is something you should always consider when making your decision. Metal is naturally flame-resistant and requires a very high temperature to melt.
Anything you keep in storage will always be secure so that you can relax. Wooden sheds are often considerably more likely to burn down if exposed to fire, while plastic sheds may start melting and deforming even in cold temperatures.
Offers Better Safety
In terms of security, steel sheds may give extra protection against criminals. The steel shelters often have more robust hinges that prevent forced access, unlike particular timber or high-quality structures.
The walls and doors are comparable in this regard. The hinges, doors, and walls of metal buildings become thicker as you spend more money on them. 
Built-In Ventilation
Typically, steel shelters include passive or active built-in ventilation systems. These could consist of fans and a clear aperture in the wall or ceiling.
Ventilation is crucial since it will prevent moisture from forming within your metal garden sheds, safeguarding your belongings from harm. Although more costly, systems with fans are much more effective.
There is an alternative to the standard and well-liked wood and plastic buildings seen in gardens around the nation: purchasing steel sheds. Although metal garden sheds are often overlooked, this does not imply that they are inferior to their wooden counterparts. Metal shelters benefit in areas like security, upkeep, and environmental impact.