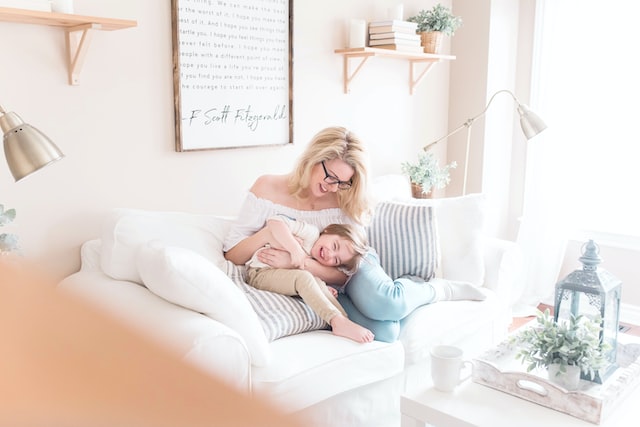 Simple ways to help your kids unwind after a busy day
After a busy day at work, the first thing everyone wants to do is unwind. Kids need to do the same thing after school. They will be tired mentally and physically and will need a recharge before tackling things like homework when they get home. 
Here are some simple ways to help your kids unwind after a busy day at school. 
Let them enjoy cartoons 
Cartoons are fun, engaging, and a great way to relax. The best part is that if you choose the right free kid's cartoons, you'll actually be exposing them to some important life lessons as they unwind. Learning as they relax? This is a win-win for everyone. 
Give them a good book 
Reading is an excellent way for everyone to relax – including kids. Make sure that you have a book on the go so your kids can sit quietly and read after a long day. This will help them to unwind, explore new worlds, and strengthen their reading skills all at the same time. 
Play a game with them 
Games are fun, exciting and something that helps your kids to slow their brains down for a few moments. Try to play games that aren't too complicated like simple card games, matching games or others that won't ask too much of your kids, This way they will be able to relax as they unwind. 
Quiet time 
A short nap or some quiet time after a hectic school day can be exactly what the doctor ordered. If you do let your children nap, just sure to watch the clock so it doesn't turn into a large sleep. 
A walk around the block 
Walking is a great way to get some exercise in while clearing your head. The same goes for kids. Getting outside and enjoying the fresh will help your kids to get outside, move, and turn their brains off for a bit. 
Playing outside
If a simple walk isn't enough, then why not play some sport or a game outside instead? This will have the same effect as a walk and help them to get some much-needed exercise. 
Conclusion
Relaxing and recharging after a long day is important for everyone. Use this guide to help your children after a busy day!